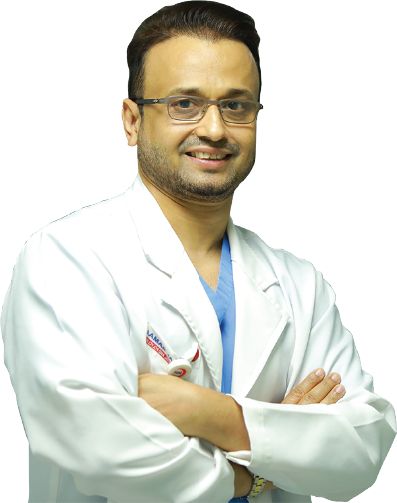 DR. BENNY PANAKKAL AWARDED FELLOWSHIP BY SOCIETY FOR CARDIOVASCULAR ANGIOGRAPHY AND INTERVENTIONS
Dr. Benny Panakkal, Senior Consultant Interventional Cardiologist, Badr Al Samaa Group of Hospitals was recently awarded the prestigious American Fellowship by the Society for Cardiovascular Angiography and Interventions (FSCAI). Dr. Panakkal is amongst few Interventional Cardiologists in Oman and the only one in private healthcare sector having the fellowship of SCAI. FSCAI is the mark of excellence and one of the strongest attribute which an Interventional Cardiologist can have. SCAI is the main professional body for doctors who diagnose and treat using interventional procedures. Having FSCAI a doctor gains more trust and confidence of the patients and helps patients to make more informed and right choices regarding their interventional procedures.
With this Fellowship Dr. Panakkal will be more exposed to research and practice based learning, new quality initiatives in the field of Interventional Cardiology and complex cases reports. With FSCAI he has taken the Interventional Cardiology practice in the Private Health care sector in the Sultanate to the highest standards and developed more confidence in patients to choose Badr Al Samaa over travelling abroad for many Cardiac Interventional Procedures.
Dr. Benny Panakkal is also the Fellow of the American College of Cardiology (FACC) and more than 27 years of experience in the field of Cardiology. He has presented number of cases and research papers in many international and national conferences, regularly visits medical institutions for conducting workshops and delivering guest lectures. He is also member of many Cardiology Societies and Associations across the world.
Dr. Panakkal's main interest and specialty in the interventional cardiology is the radial Access. He primarily does Interventional Procedures through the Radial Route (wrist). This approach is extremely safe and simple procedure which obviates the need for bed rest, and patients can be advised same day discharge after the procedure in appropriate cases. Once blockages are found, angioplasty and stenting is performed in the same sitting through the same route, hence making it more convenient and fast.
Dr. Benny Panakkal is attached to Badr Al Samaa, Ruwi which has a legacy of more than 15 years of service in the field of Cardiology, having treated more than 1 million patients till now. With the support of 9 cardiologists headed by Dr. Benny Panakkal the group has become a destination of choice for cardiac patients.
Badr Al Samaa has its Cardiac Catheterisation Laboratory in its Ruwi hospital. Though there are various types of stents available in the market with varying prices and qualities, Badr Al Samaa uses only highest quality US FDA approved second generation drug eluting stents, that are considered as benchmarks in terms of quality in all cases. The centre has many successful stories of saving lives in emergency and giving a new lease of life to the patients who otherwise had lost hope.