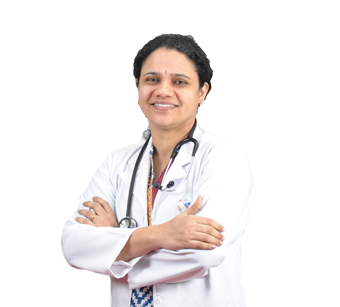 Dr RAJINI P
Specialist Obstetrician & Gynaecologist
Obstetrics & Gynaecology
MBBS, MS, DGO
20 years of experience
Barka (Oman)
About Dr RAJINI P
Dr Rajni P is a highly educated Obstetrician and Gynecologist with many feathers under her cap. Having trained and worked in some of the best colleges and institutes in India, she brings a lot of experience and value to the Badr Al Samaa Group of Hospitals. Her areas of interest include high-risk obstetrics, infertility, endocrine problems as well as adolescent health. Her experiences as both a clinician as well as a teacher in prestigious colleges have trained her to be among the best in her profession. She also has publications in health magazines for educating the public on related issues.
Excellence & Experience
Area of excellence
General Obstetrics
High-Risk Obstetrics
General Gynaecology
Adolescent Health
Infertility and Endocrine Problems
Gynaecologist-level Obstetric Ultrasound Skills
Level of Experience
Assistant professor in OBG – Government Medical College, Manjeri
Senior Resident in OBG – Government Medical College, Kozhikode
Specialist in OBS – Tertiary care level Private Sectors, Kerala
Worked in Infertility Centre, Kerala
Awards & Academics
Academics Details
MBBS - Government Medical College, Kozhikode, 2003
DGO and MS - Government Medical College, Thiruvananthapuram
PG DHSC (Ultrasonography) - Annamalai University
PG certificate course in Adolescence Health – IMA AKN Sinha Institute
Out Patient Timings
The outpatient timings at Badr Al Samaa Hospitals have been planned in such a way that your choice of doctor is available whenever you are free.
Sunday
9:00 AM - 1:00 PM
Barka - Oman
6:00 PM - 9:00 PM
Barka - Oman
Monday
9:00 AM - 1:00 PM
Barka - Oman
6:00 PM - 9:00 PM
Barka - Oman
Tuesday
9:00 AM - 1:00 PM
Barka - Oman
6:00 PM - 9:00 PM
Barka - Oman
Wednesday
9:00 AM - 1:00 PM
Barka - Oman
6:00 PM - 9:00 PM
Barka - Oman
Thursday
9:00 AM - 1:00 PM
Barka - Oman
6:00 PM - 9:00 PM
Barka - Oman
Friday
Saturday
9:00 AM - 1:00 PM
Barka - Oman
6:00 PM - 9:00 PM
Barka - Oman