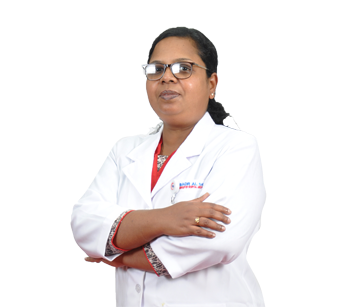 DR REKHA KHAN
Specialist
Dentistry
BDS, Certificate in Implantology
17 years of experience
Barka (Oman)
About DR REKHA KHAN
Dr Rekha Khan is a Senior Dental surgeon with extensive experience in the field of dentistry. She is fully proficient in the treatment and repair for full mouth rehabilitation, traumatic injuries, common dental problems as well as aesthetic Cosmetic Smile Makeover. She has attended many international conferences and workshops. She stays updated with the latest techniques and technology and has participated in various quality initiatives under the guidelines of OMSB. Furthermore, she also serves the society by conducting awareness and educational camps in Indian and Omani schools as part of promoting oral hygiene awareness in society.
Excellence & Experience
Area of excellence
Full Mouth Rehabilitation
Cases related to Fractured Tooth
Deep and shallow Caries
Traumatic Injuries
Cosmetic Smile Makeover
Complex Extraction including Impaired Tooth
Replacement of tooth using Latest Technology
Level of Experience
Worked in corporate hospitals in Kerala, India for the past 13 years
Working in the Sultanate of Oman currently
Awards & Academics
Academics Details
BDS - VMSDC DR. MGR Medical University
Certificate course in Implantology – IDEA, Chennai
Out Patient Timings
The outpatient timings at Badr Al Samaa Hospitals have been planned in such a way that your choice of doctor is available whenever you are free.
Sunday
9:00 AM - 1:00 PM
Barka - Oman
5:00 PM - 9:00 PM
Barka - Oman
Monday
9:00 AM - 1:00 PM
Barka - Oman
5:00 PM - 9:00 PM
Barka - Oman
Tuesday
9:00 AM - 1:00 PM
Barka - Oman
5:00 PM - 9:00 PM
Barka - Oman
Wednesday
9:00 AM - 1:00 PM
Barka - Oman
5:00 PM - 9:00 PM
Barka - Oman
Thursday
9:00 AM - 1:00 PM
Barka - Oman
5:00 PM - 9:00 PM
Barka - Oman
Friday
9:00 AM - 1:00 PM
Barka - Oman
5:00 PM - 9:00 PM
Barka - Oman
Saturday
9:00 AM - 1:00 PM
Barka - Oman
5:00 PM - 9:00 PM
Barka - Oman