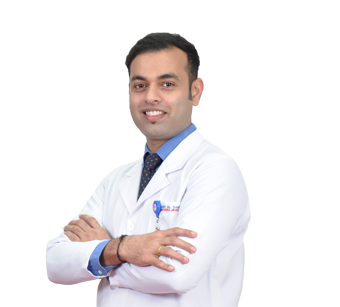 Dr DEEPAK K T
Specialist
Dentistry
MDS, Diploma in Implantology & Laser Dentistry
14 years of experience
Barka (Oman)
About Dr DEEPAK K T
Dr Deepk K T is a highly experienced Specialist Periodontist who is very proficient in the management of various periodontal diseases in medically-compromised patients. He has vast experience in carrying out bloodless and painless dental surgeries using lasers. Apart from the normal implant cases, he also performs advanced implant surgeries and laser surgeries. He is an expert in treating all types of periodontal problems including periodontal aesthetic surgeries. He also has many national and international publications in his name and regularly updates himself in the various advances in dentistry and surgical techniques by attending workshops and conferences.
Excellence & Experience
Area of excellence
Single and Multiple Tooth Implants
Advanced Surgeries of Gums
Aesthetic Dental Surgeries
Laser Surgeries
Level of Experience
Six years experience in Single and Advanced Implantology procedures in various hospitals in India and Oman.
Four years experience in Advanced Periodontal Surgeries and Laser Surgeries.
Awards & Academics
Academics Details
BDS - P.M.S Dental College, Trivandrum
MDS (Periodontology) - PMS Dental College, Trivandrum
Diploma in Implantology and Laser Dentistry - University of Genova, Italy
Out Patient Timings
The outpatient timings at Badr Al Samaa Hospitals have been planned in such a way that your choice of doctor is available whenever you are free.
Sunday
9:00 AM - 1:00 PM
Barka - Oman
4:00 PM - 8:00 PM
Barka - Oman
Monday
9:00 AM - 1:00 PM
Barka - Oman
4:00 PM - 8:00 PM
Barka - Oman
Tuesday
9:00 AM - 1:00 PM
Barka - Oman
4:00 PM - 8:00 PM
Barka - Oman
Wednesday
9:00 AM - 1:00 PM
Barka - Oman
4:00 PM - 8:00 PM
Barka - Oman
Thursday
9:00 AM - 1:00 PM
Barka - Oman
4:00 PM - 8:00 PM
Barka - Oman
Friday
Saturday
9:00 AM - 1:00 PM
Barka - Oman
4:00 PM - 8:00 PM
Barka - Oman