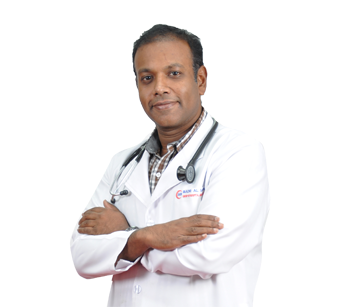 DR ABY THOMAS BEN
Specialist Orthopaedic Surgeon
Orthopaedics
MBBS, MS (Ortho), MCh (Ortho)
10 years of experience
Barka (Oman)
About DR ABY THOMAS BEN
Dr Aby Thomas Ben is a Specialist Orthopedic and Trauma Surgeon with extensive experience in treating complicated cases of trauma and orthopedics. His areas of interest include arthroscopies and hand surgeries. He has worked for more than 8 years in a number of corporate hospitals in India which has given him widespread exposure to a variety of trauma cases. He has participated in both basic and advanced trauma courses which have equipped him to deal effectively with all manners of orthopedic cases. He is also a life member of many medical bodies.

Excellence & Experience
Area of excellence
Arthroscopy/Hand surgeries
Level of Experience
1 year in Little Flower Hospital Angamaly, India
2 years in Medical Trust Hospital Kochi, India
3 years in Star Hospital, Kayamkulam, India
Awards & Academics
Academics Details
MCH Ortho (2012)
MS Ortho - Sree Devaraj URS Medical College, Karnataka
MBBS - Sri Siddhartha Medical College, Karnataka – 2001
Videos of DR ABY THOMAS BEN
You can get to know more details here about the doctor who will be treating you, and their professional expertise in their field of specialisation.
Out Patient Timings
The outpatient timings at Badr Al Samaa Hospitals have been planned in such a way that your choice of doctor is available whenever you are free.
Sunday
9:00 AM - 1:00 PM
Barka - Oman
5:00 PM - 9:00 PM
Barka - Oman
Monday
9:00 AM - 1:00 PM
Barka - Oman
5:00 PM - 9:00 PM
Barka - Oman
Tuesday
9:00 AM - 1:00 PM
Barka - Oman
5:00 PM - 9:00 PM
Barka - Oman
Wednesday
9:00 AM - 1:00 PM
Barka - Oman
5:00 PM - 9:00 PM
Barka - Oman
Thursday
9:00 AM - 1:00 PM
Barka - Oman
5:00 PM - 9:00 PM
Barka - Oman
Friday
Saturday
9:00 AM - 1:00 PM
Barka - Oman
5:00 PM - 9:00 PM
Barka - Oman