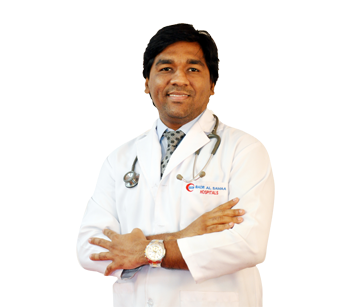 Dr Sivakumar K
ENT Specialist
ENT
MBBS, MS
8 years of experience
Barka (Oman)
About Dr Sivakumar K
Dr Sivakumar is a highly motivated young Specialist in ENT with training and work experience in some of the best medical institutes in India. He is an expert in the investigation, work-up, diagnosis and treatment of various common and uncommon ear, nose and throat disease conditions. His area of expertise and special interest lies in Otology, mainly on tympanoplasties and mastoid surgeries. He is also skilled in the treatment for allergic rhinitis, tonsillitis, adenoidectomies, sinusitis, and snoring and sleep apnoea. Dr Sivakumar has both teaching and clinical experiences and attends CMEs and workshops on a regular basis.
Excellence & Experience
Area of excellence
Otology
Tympanoplasties
Mastoid Surgeries
Foreign body removal (from ear, nose and throat)
Chronic sinusitis management
Dizzy patient management
Snoring and sleep apnoea management
Level of Experience
Senior Resident - JIPMER, Pudicherry, India - 2015-2018
Awards & Academics
Academics Details
MBBS – Annamalai University Chidambaram, India - 2010
MS (ENT) – Guwahati Medical College, Guwahati, Assam - 2015
Out Patient Timings
The outpatient timings at Badr Al Samaa Hospitals have been planned in such a way that your choice of doctor is available whenever you are free.
Sunday
8:30 AM - 12:30 PM
Barka - Oman
5:30 PM - 9:30 PM
Barka - Oman
Monday
8:30 AM - 12:30 PM
Barka - Oman
5:30 PM - 9:30 PM
Barka - Oman
Tuesday
Wednesday
8:30 AM - 12:30 PM
Barka - Oman
5:30 PM - 9:30 PM
Barka - Oman
Thursday
8:30 AM - 12:30 PM
Barka - Oman
5:30 PM - 9:30 PM
Barka - Oman
Friday
8:30 AM - 12:30 PM
Barka - Oman
5:30 PM - 9:30 PM
Barka - Oman
Saturday
8:30 AM - 12:30 PM
Barka - Oman
5:30 PM - 9:30 PM
Barka - Oman