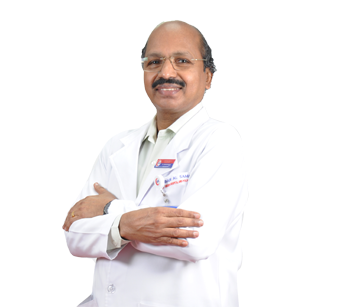 Dr Unnikrishnan V V
Specialist Ophthalmologist
Ophthalmology
MBBS, DO
20 years of experience
Barka (Oman)
About Dr Unnikrishnan V V
Dr Unnikrishnan is an accomplished Specialist in Ophthalmology with over 17 years of excellent experience to back him. He is highly skilled when it comes to refraction and eye examination including screening, Lens prescription, Occupational eye check up and Trauma Care. He is well-versed in clinical and surgical ophthalmologic conditions and is an expert in the management of glaucoma, foreign body removal and other corneal diseases. His area of interest lies in the treatment of clinical and surgical treatments of the anterior segment of the eye. He has performed a number of corneal and cataract surgeries till date too.
Excellence & Experience
Area of excellence
Refraction and eye examination
Lens Prescription
Trauma Care and Occupational eye check up
Management of glaucoma
Diabetic and Hypertensive retinopathy screening
Corneal and Cataract surgeries
Level of Experience
Assistant Ophthalmic Surgeon - C.A.M. Hospital, Thrissur 1998-2001
Ophthalmologist in a private clinic - Saudi Arabia for 3 years
Specialist Ophthalmologist - Badr Al Samaa Barka Branch – 2009 to date
Awards & Academics
Academics Details
MBBS – Medical College Thrissur – 1989
P G Diploma (Ophthalmology) – Medical College Calicut – 1998
Out Patient Timings
The outpatient timings at Badr Al Samaa Hospitals have been planned in such a way that your choice of doctor is available whenever you are free.
Sunday
9:00 AM - 1:00 PM
Barka - Oman
5:00 PM - 9:00 PM
Barka - Oman
Monday
9:00 AM - 1:00 PM
Barka - Oman
5:00 PM - 9:00 PM
Barka - Oman
Tuesday
9:00 AM - 1:00 PM
Barka - Oman
5:00 PM - 9:00 PM
Barka - Oman
Wednesday
9:00 AM - 1:00 PM
Barka - Oman
5:00 PM - 9:00 PM
Barka - Oman
Thursday
9:00 AM - 1:00 PM
Barka - Oman
5:00 PM - 9:00 PM
Barka - Oman
Friday
9:00 AM - 1:00 PM
Barka - Oman
5:00 PM - 9:00 PM
Barka - Oman
Saturday
9:00 AM - 1:00 PM
Barka - Oman
5:00 PM - 9:00 PM
Barka - Oman